The Deadfast Ant Killer Plus Bait Station is a fast action ant killer.
With innovative indoxacarb active, it is safer to use around children and pets. It is a safe and fast nest elimination.
Kills the entire nest
Unique ingredient is only activated once ingested by the ant
Works within 24 hours
Gel activates when ants consume the bait
Can be used both indoors and outdoors
Why use
This fast-acting ant killer is completely safe to use around children and pets due to the unique ingredient, Indoxacarb, which is only lethal to ants.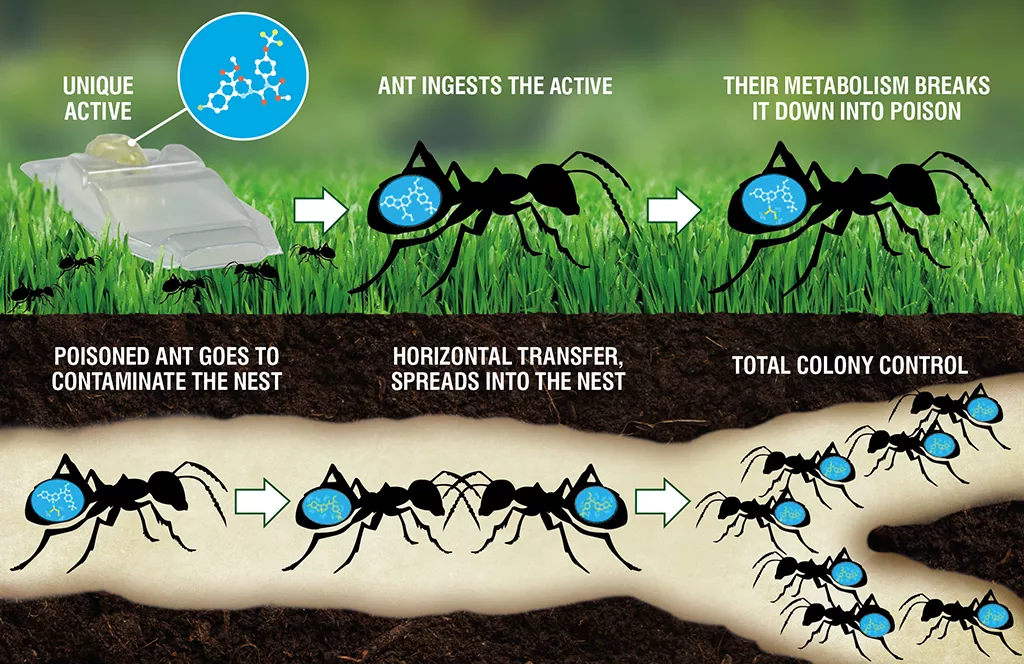 How to use
Remove all available foodstuffs in the infested area
Break a single station from the pack
Open the bait station by tearing off the tab at the top
Activate the bait station by simply pushing on the capsule containing the gel bait
Place the bait station close to ant trails, ant nests and where ants are active
Instructions for indoor use
Secure the bait station on a flat, horizontal or vertical surface close to the 'ant run' or nest
Where there is a heavy infestation, more than one bait station can be used
Can be placed along walls, in cabinets, under sinks and refrigerators
Instructions for outdoor use
Secure the bait station on a flat horizontal or vertical surface, close to the 'ant run' or nest
Place one bait station per nest or infestation, with up to three bait stations per 10 square metres
Important: Do not attempt to open the bait station.
When to use
The Deadfast Ant Killer Plus Bait station can be used all-year-round
What to expect
Ants will enter the bait station and feed on the gel contained inside
The ants return to the nest and share the bait with the rest of the colony
The ants' digestive system turns the active ingredient in the bait into poison, killing the entire colony